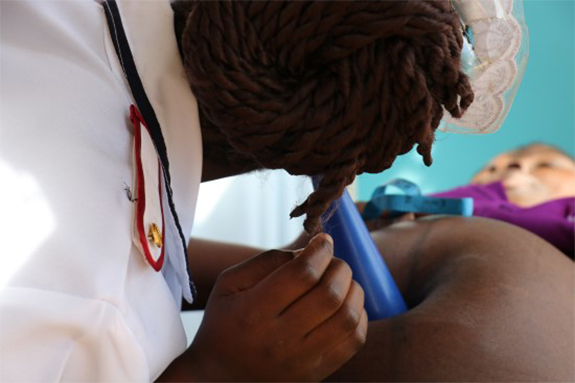 29 Apr

A Voice for Midwives is a Voice for Progress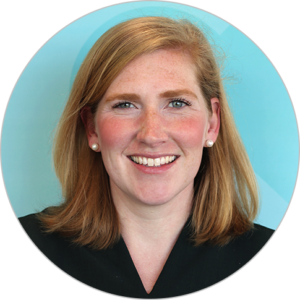 Emma Clark is director for maternal, newborn, and child health at Chemonics International, where she also serves as a project manager unit director for HRH2030 activities in Indonesia. A certified nurse-midwife, Emma shared with us her thoughts on why midwives matter as we celebrate International Day of the Midwife.
Several years ago, a colleague was telling me about his efforts to introduce a new family planning method in one of the countries he worked in. "The women just weren't interested in this method," he said, frustrated. Initially, he and his team of experts couldn't figure out why. They'd done a lot of legwork to plan the introduction. But a chance encounter with a midwife—the cadre that provided most of the reproductive, maternal, and newborn health care in that country—eventually told him about a cultural taboo, widespread but personal enough that most women wouldn't feel comfortable discussing it. The midwives had the knowledge and experience to highlight the issue. Hadn't they been consulted, I asked. He shrugged, looking bashful. "In hindsight, we definitely should have."
This conversation spurred me—a midwife myself— to explore an array of family planning projects to see how often midwives were included in plans to introduce new family planning products. When I found minimal results, I gradually expanded my search to how often midwives were incorporated into general reproductive, maternal, newborn, and child health program planning overall. And still, very little.
Midwives are on the front lines of providing essential reproductive, maternal, and newborn health services to a huge number of people globally. We're privy to significant insights into our clients lives and the factors that shape the decisions that families make about how, when, and where they seek these health services. Because quality, access, and demand remain persistent challenges in meeting the ambitious Sustainable Development Goals, midwives should be sought after to provide perspective and insight into how to improve reproductive, maternal, and newborn outcomes.
And yet…they're not. Even as many countries have translated increased global acknowledgement of the critical role of midwives into new approaches intended to improve the quality of midwifery services, they've consistently missed significant incorporation of perspective and feedback from midwives themselves. Midwives remain absent from leadership roles within ministries of health, as routine participants in formation of relevant policy, and in roles such as thought leaders, district supervisors, and participants in national and international maternal, newborn, and child health efforts. The landmark 2016 report "Midwives' Voices, Midwives' Realities" cataloged many of the underlying reasons why midwives are frequently excluded from the policy table, and why they struggle to have an audible voice in advocacy for themselves and the women they serve. But now, two years later, the report has lost its initial momentum, and little has changed. Midwives voices are still absent, or silenced, or yelling into an empty room. The result is missed opportunities to get insight into what women and their families need, maximize what midwives can offer, and provide what midwives need to succeed in their challenging roles.
So now what?
Some of the responsibility lies with midwives to advocate for their own place at the table. One of the most common ways this occurs is through participation in professional midwifery associations. For this reasons, the International Confederation of Midwives is working tirelessly to strengthen midwifery associations around the world to do just this. Midwives must seek out and advocate for roles that move them toward leadership, such as management positions, and roles that help prepare the next generation of midwives, such as teaching, clinical precepting, and mentoring. They must also maintain a strong sense of professional accountability, working in partnership with women and developing and maintaining critical clinical knowledge and skills, to demonstrate the strength and integrity of the profession.
But there are also critical things that the health system and its stakeholders must do. Health systems must look at the gender dynamics of their health workforce and the makeup of the health professionals who move to leadership and management positions at all levels. If certain professions are under- or over-represented, or certain cadres are consistently being supervised by those without midwifery skills, then concerted efforts to identify, prepare, and integrate midwives into leadership and management roles are necessary. Leadership and management training must also be routinely integrated into midwifery pre- and in-service capacity building opportunities to create a pool of prepared individuals. In countries where development aid funds reproductive, maternal, newborn, and child health work, funders can promote co-creation as a routine part of the program development cycle to give midwives and other traditionally-excluded stakeholders an opportunity to provide critical perspective and inputs from end-users of programs.
A strong health system also sets up a virtuous cycle of improvement critical to reproductive, maternal, newborn, and child health outcomes; midwives who have what they need to provide excellent care can spend less time fighting for basics and spend more time engaged in and shaping strong policies to continue to improve outcomes. The result is a win for individuals and families, midwives, and health systems. Investments in midwives are investments in our future.
Photo: Nurse Midwife Technician Brandina Kuyere giving care to a patient at the Nasawa Health Center in Lilongwe, Malawi. (Michelle Byamugisha, Chemonics, for HRH2030)