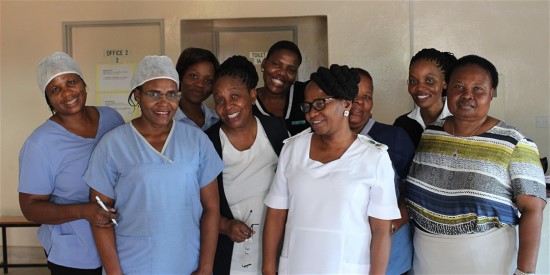 02 Mar

A Compendium of HRH2030 Resources Regarding Gender, Women, and Health

Over the past five years, HRH2030 has worked in more than 30 countries to bolster the health workforce, improve health outcomes, and advance health for all. We support health workers by implementing activities to enhance productivity and performance; number, skill mix, competencies, and quality; health system leadership and governance capacity; and sustainable investments in human resources for health. While conducting our work in these areas, we have witnessed how women and men experience the health sector differently, as care providers or patients, and realize the importance of understanding why, how, and what that entails in order to make positive change and continue to strengthen our health systems. For instance, in considering the competencies of our health workforce, we realized that female and male health workers come into their jobs with their own socially-ascribed biases which can affect their health services and ultimately impinge on our "health for all" objective—how can we circumvent that? Or when considering health system leadership, we noticed that women—despite representing the majority of the world's health workers—are woefully underrepresented in high-level, decision-making positions—how can we change that? What would it mean if we did? When we look to address a projected global shortfall of 18 million health workers by the year 2030, how are we looking differently at health service provision in communities, including by local leaders and women's groups, to meet health needs?

In honor of International Women's Day 2020, HRH2030 has compiled a variety of resources below which consider these questions and more:
Defining and Advancing Gender Competencies for Family Planning Service Providers: A Competency Framework and Technical Brief
Advances in family planning have focused largely on increasing the availability of services and expanding accessibility for women. But decisions about if, when, and how often to reproduce or follow through on a chosen method are intrinsically tied to gender norms and attitudes that influence client's behavior. Likewise, family planning service providers have their own gender biases and perceptions. The Gender Competency Framework for Family Planning Service Providers lists the essential knowledge, skills, and attitudes for a FP provider to be gender competent.  
Women's Enrollment in the Health Workforce Literature Review
One of the human resources for health challenges identified by the Ministry of Health in Jordan is the underrepresentation of female health workers in specific sectors/disciplines and certain geographical regions. This review provides an understanding of the nature, scope, depth, and breadth of existing policy documents, relevant studies, reports, academic articles, and data sources on women's enrollment in the ministry's health workforce.
Evidence-based Interventions to Promote Women in Health Management in Jordan
To best strategize ways to reduce gender inequalities in Jordan's public and private health sectors and to promote qualified women into the decision-making sphere, stakeholders, including government and health institutions, need to understand the barriers and enablers to women's career advancement to management positions in this workspace. Gender parity will strengthen the overall health system, which is critical for enhanced health outcomes in Jordan.
Evidence-based Interventions to Promote Women in Health Management in Jordan (Video)
On June 25, HRH2030 facilitated a national event in Jordan to promote women's leadership in the health sector. At the event, HRH2030 disseminated its recent research on the barriers and enablers of women's career progression to management positions in Jordan's health sector. The findings are being used to inform national strategies and policies to strengthen women's leadership and career progression to top-level management positions in Jordan's health sector.
Women Leaders in Health Forum Strategy 2019-2022
HRH2030's research into women's leadership roles in Jordan's health sector brought forth several recommendations including the establishment of a women's health leadership network—what became the Women Leaders in Health Forum—to help address gender equity challenges. This document presents the key features of the Women Leaders in Health Forum's strategic direction in Jordan.
WHO Community Health Worker Guideline Recommendations Using Lifecycle Approach
There is increasing recognition of the health sector's potential to create qualified employment opportunities, particularly for women. In some countries, this may mean tapping the potential of community health workers—many of whom are women—to help strengthen the health workforce. Our infographic adapts the WHO CHW Guideline Recommendations using our health worker lifecycle approach.