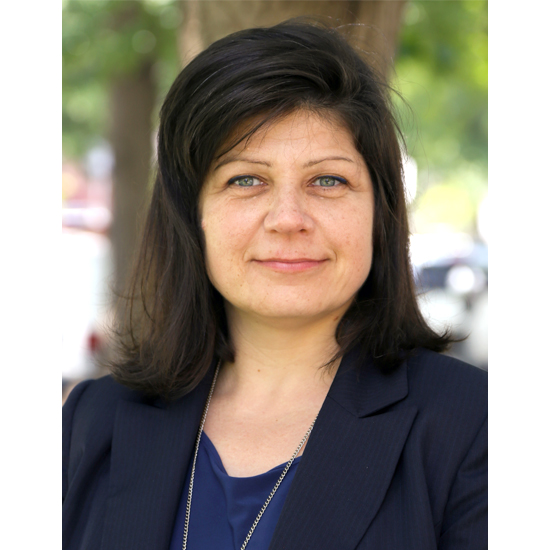 01 Apr

HRH2030 Director's Digest: April 2019
---
April 2019: Commemorating World Health Worker Week 
Dear Colleagues, 
It's World Health Worker Week! While the global health community marks this event the first week of April every year, we at HRH2030 focus on health workers every day—as we seek to further USAID's longstanding commitment to strengthening the health workforce. Having a high-performing, well-supported, and well-trained workforce is the foundation needed to prevent maternal and child deaths, support the goals of Family Planning 2020, control the HIV/AIDS epidemic, and protect communities from infectious diseases.  
This year's World Health Worker Week theme is "Health Workers at the heart of Health for All." Since we marked this event last year, we have seen momentum in advancing health for all across a long continuum—both on the "supply side" in terms of optimizing the health workforce needed to make this aspiration a reality, as well as on the "demand side," in national governments responding to the health care needs of their populations. Two examples:  
Six months ago, the World Health Organization (WHO) released the WHO guideline on health policy and system support to optimize community health worker programs, in recognition of the effectiveness of community health workers in contributing to promotive, preventive and curative health services. This year, WHO continues to collaborate with the global health community to disseminate the guidelines to, "contribute to progressive realization of universal health coverage."  
More recently, the Philippines signed the Universal Health Care Act into law – with the goal of addressing shortages of qualified heath professionals, imbalances in distributions of health workers, and variations in quality services across the country, so that all Filipinos can receive a complete range of high quality health care services at an affordable cost. Having been working in the Philippines through our USAID HRH2030 activity, this milestone event resonated with us, as we know how much effort has been involved—and still lies ahead—to ensure the implementation of this comprehensive reform. 
These two separate events—both years (if not decades) in the making—are examples of big, public milestones that are widely recognized throughout our community. But every day, without cheers or fanfare or recognition, members of the health workforce world over are also having an impact—on their patients, their colleagues, their communities, and their health systems. In this issue of HRH2030 Highlights, we salute the health workers who are truly at the heart of health for all. We look at ways to partner with faith-based organizations to strengthen countries' health workforces. We share how our colleagues in Colombia are working with the social service workforce to improve family well-being. And we offer two stories from the Philippines: one on how the country is working to better determine their human resources for health needs, and, in an interview with Dr. Marilyn Lorenzo, our Philippines project director, how health workers are contributing to efforts to prevent the spread of TB in the country.  
Join me as we celebrate World Health Worker Week! Share your thoughts using the hashtag #WHWWeek. Follow HRH2030 on Twitter or Facebook. Follow me, as I take you through a week of HRH-related events. And learn more about what we're doing by visiting our website.  
Warm regards, 
Wanda Jaskiewicz
Project Director, HRH2030
---