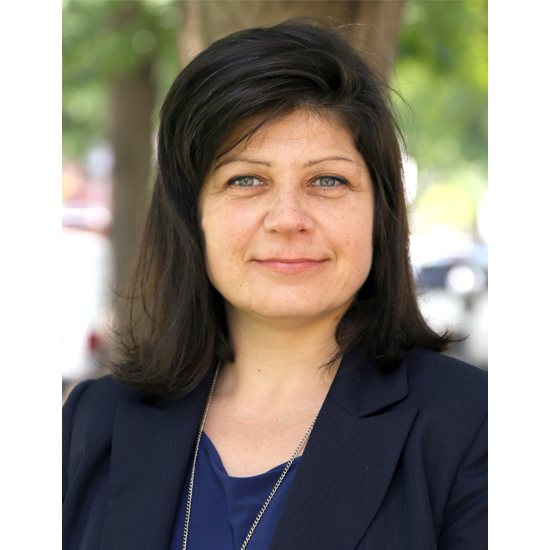 02 Dec

HRH2030 Director's Digest: December 2019
---
December 2019: Delivering on the Data Promise
Dear Colleagues,
It's been three years since the World Health Assembly called for countries to implement National Health Workforce Accounts—the information system designed to "progressively improve the availability, quality, and use" of health workforce data worldwide through a standardized set of indicators. The promise of NHWAs was that consistent, comprehensive reporting on standardized indicators could help governments better align health workforce production and needs, allocate resources better, address geographical imbalances of health workers, and improve access in underserved areas. This year, I learned at UNGA that since the NHWAs were endorsed by WHO in 2016, 134 member states have reported on NHWAs, greatly advancing the use of data for health workforce planning.
Our own work in strengthening data for improved health workforce planning has taken different approaches in Ethiopia, Indonesia, the Philippines and Senegal. What these approaches all have in common, though, is that we are striving to strengthen information systems and governance to lead to improved data quality, enhanced decision making, and ultimately, more accountable governments. And, as is fitting for a project that focuses on human resources for health (HRH), we never forget about the people behind these systems.
If you'd like to learn more about how HRH2030 is supporting countries to advance their use of health workforce data, there are two great opportunities. First, we're presenting at the Global Digital Health Forum taking place next week in Rockville, Maryland. On Monday, December 9, you can learn more about our work in Indonesia during a panel presentation, The Secret Ingredient: Building Stronger Health Systems Through Use of Health Workforce Data. Panelists include Shinta Dewi, Data & Information lead in the HRH Directorate, Ministry of Health; our HRH2030 Indonesia ICT Manager Taufiq Sitompul; and Stuardo Herrera, our informatics technical advisor from our consortium partner Palladium.
Then on Thursday, December 12, we're hosting a webinar, Health Workers Count: Advancing the Availability and use of Health Workforce Data as we move Toward Health for All. This event will include experts from USAID, WHO, and ministries of health from Ethiopia, Indonesia, and the Philippines, exploring current priorities in HRH data, global progress on NHWA implementation, and three different country perspectives on NHWA. Learn more and register here.
The promise of data, of course, isn't just that it helps for better health workforce planning. It also helps to strengthen service delivery in the areas of HIV/AIDS, family planning, maternal and child health, and infectious diseases. As is fitting with the global commemoration of World AIDS Day earlier this week, I'd like to call your attention to two stories from Malawi and Mozambique, countries where we're working to help ensure that health workers are where they are most needed to make a difference in the lives of people living with HIV/AIDS.
To all those who are making a difference on the road to #HealthForAll, thank you.
Warm regards,
Wanda Jaskiewicz
Project Director, HRH2030
---