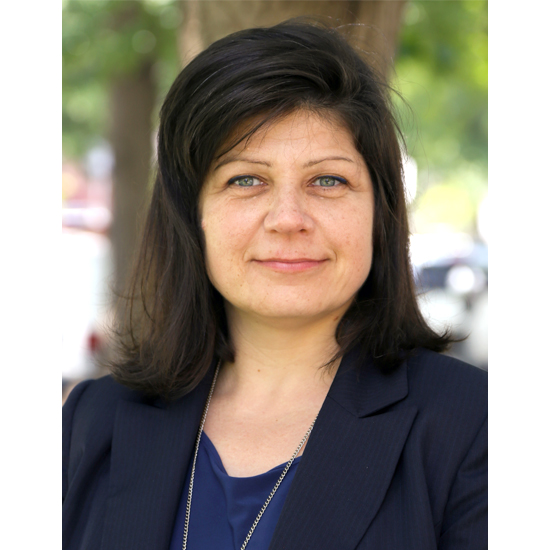 06 Feb

HRH2030 Director's Digest: February 2019
---
February 2019: Driving Impact at the Local Level
Dear Colleagues,
In advancing the global health workforce agenda, HRH2030 is always seeking to drive greater impact at the country level. Without high-performing health workers with the right skills in the right places at the right times, there is no pathway to good health and well-being on a global level, as articulated in Goal 3 of the Sustainable Development Goals. In this month's HRH2030 highlights, we take a look at some of the ways we're driving impact at the country level.
Since 2016, HRH2030's Capacity Building for Malaria (CBM) activity has been embedding long-term technical advisors in National Malaria Control Programs (NMCPs), to help countries make the best use of their resources from the Global Fund to Fight AIDS, Tuberculosis, and Malaria grants and U.S. President's Malaria Initiative (PMI). To date, we have done so in eight different countries: Burundi, Cameroon, Côte d'Ivoire, The Gambia, Guinea, Niger, Sierra Leone, and Togo. The advisors and their NMCP counterparts recently joined HRH2030 for our CBM Semi-Annual Meeting, which provides a forum for in-person discussions around challenges and progress, best-practices, and context-appropriate interventions and tools. Our advisor in Sierra Leone, Kwabena Larbi, shares his perspectives on that meeting in his blog, Strengthening Countries' Self-Reliance Towards Malaria Elimination.
In 2018, HRH2030 launched our One Health activity, which builds upon the existing work by USAID and other U.S. government agencies working with ministries of health, agriculture, the environment, and others to build country capacity to implement the Global Health Security Agenda. "One Health" is so named because it reflects the idea that human health is connected to both animal health and the health of the environment. HRH2030 is working in three specific countries — Côte d'Ivoire, Ethiopia, and Tanzania — through multisectoral advisors who are supporting these countries as they develop disease prevention and control strategies, preparedness and response plans, and protocols for priority emerging and reemerging zoonotic diseases. I invite you to read our HRH2030 Welcome Series' 3 Questions, to meet the multisectoral health security advisors who are committed to advancing the ambitious Global Health Security Agenda.
Community health workers have a big role to play in many countries' overall health, which is one of the reasons why the WHO guideline on health policy and system support to optimize community health worker programmes was heralded when it was released late last year. We're pleased that our colleague Rachel Deussom is moderating the upcoming webinar to disseminate the guidelines. More than 500 people have registered for this free virtual event. If you haven't yet, here's your chance.
Warm regards,
Wanda Jaskiewicz
Project Director, HRH2030
---