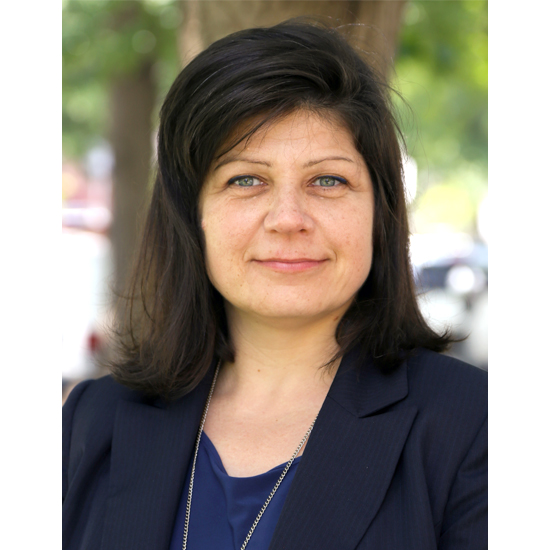 01 May

HRH2030 Director's Digest: May 2019
---
May 2019: Advancing Women's Leadership in the Health Workforce
Dear Colleagues, 
Earlier this week, the United Nations held its multi-stakeholder hearing in advance of the High-Level Meeting on Universal Health Coverage that will take place during the UN General Assembly in September. In advance of this hearing, UHC2030 had issued 6 Key Asks to member states, identifying priority action items developed in consultation with civil society, legislators, the private sector, development agencies, academia, and others. During the hearing, however, the request that rose to the top was one not on the original list—it was a vocal demand for a commitment to gender equality and women's rights as a foundational principle for universal health coverage. As speaker after speaker made this "seventh ask" and it began reverberating through the actual meeting, it also began trending on Twitter as "#7thAsk." And these collective voices were heard—the UHC platform later announced that the 6 Key Asks would be reopened to include the ask on gender equality and women's rights. All of us at HRH2030 were thrilled to see this happen! We applaud and thank all those women—and many men—who are helping to shape the very foundation of health for all.
Gender equality and women's rights are an integral part to building a high-performing health workforce, as 70 percent of the health workforce is made up of female health care and social workers. In this issue of HRH2030 Highlights, we have two stories that look at this largely female cadre. One is a poignant, first-hand account from our Malawi Project Director Grace Namaganda. The other is written by our colleague Emma Clark, a midwife herself. She looks at the important role that midwives play—or don't play—in the health system. We also take a look back at a recent event we hosted, in conjunction with PEPFAR and USAID, on how the health sector is empowering female health workers. We celebrated female health workers—and their male counterparts—all month long in a series of video testimonials we collected in April in partnership with the Frontline Health Workers Coalition.
The movement for UHC continues unabated and in countries like the Philippines, HRH2030 is playing an integral role. Later this month, I'm off to Geneva, where the 72nd World Health Assembly is taking place and UHC is a topic on the agenda. I'll be moderating an expert panel and interactive discussion on Building Countries' Capacity for Global Health Security. If you're in Geneva, I hope you can join us. Can't join me? Follow me on Twitter and join the discussion there.  
Warm regards, 
Wanda Jaskiewicz
Project Director, HRH2030
---