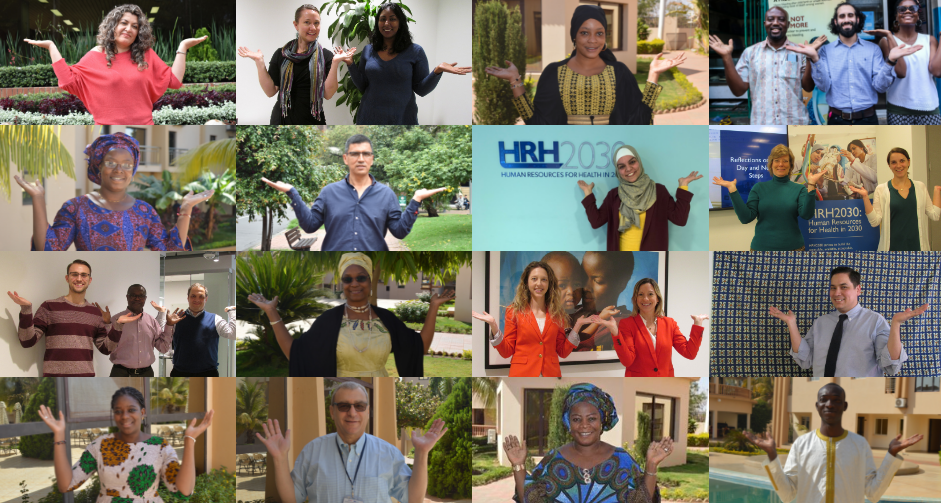 05 Mar

IWD 2019: Our Thanks to Women, Global Health Changemakers

Worldwide, the need for health workers is ever-growing. Who meets the demand, even filling gaps where insufficient health systems cannot? Women. The World Health Organization estimates that of the 200 million working to contribute to the health and social sectors, 70 percent are women. Women play formative roles in transforming, strengthening, and sustaining our health systems. In honor of International Women's Day 2019, HRH2030 wants to acknowledge and give thanks to the nurses, doctors, community health workers, health system leaders, medical researchers, homecare givers—all the women on the frontlines who keep us healthy and productive. Women in the health workforce add to their community's economic prosperity; contribute to the provision of accessible, accountable, affordable, and reliable health services; and empower other women in their communities on a daily basis. Through our activities spanning more than 29 countries around the world, HRH2030 is privileged to work with women like these changemakers every day:

Dr. Alinafe Mbewe

District Health Officer: Lilongwe, Malawi
"My job has got an impact on HIV and AIDS patients because I look after them, especially two different ways. First of all, the HR side. I have to make sure that there are people that attend to them … Also, I have to make sure that the drugs are there."
HRH2030, funded by USAID through the U.S. President's Emergency Plan for AIDS Relief (PEPFAR), has recruited approximately 300 health workers for 64 health facilities in two high-burden HIV districts in Malawi. More than half of those currently employed are women, who are working to reduce HIV prevalence in their country and contributing to the national economy, as they expand Malawi's health workforce.
>> Learn more about how HRH2030 is working to expand Malawi's health workforce
>> See a video interview or read the transcript of our conversation with Dr. Alinafe Mbewe
Elisabeth Tchoulegoum, farmer, leader, and health worker (left) and Catherine Boyomo, reproductive health nurse and community health worker (right): Bafia, Cameroon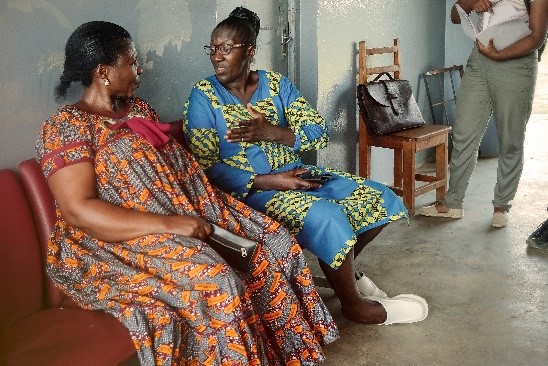 "Since the work of the local leaders started in October 2017, there are more women coming to the clinic and more women who have used [family planning] services." – Catherine Boyomo
Elisabeth Tchoulegoum and Catherine Boyomo empower one another to change community perceptions around family planning as part of a Local Leadership and Management approach HRH2030 implemented in Cameroon. This approach has been effective in strengthening the capacity of local community leaders to bridge the gaps between family planning service providers and the community. Women serve as powerful local leaders, sharing their own experiences with family planning to build trusting relationships with other women in their communities. Together, they are developing local solutions to family planning challenges.
>> See the full exposure story "Double Duty: Local leaders extend the reach of family planning services in Cameroon"
>> Read more on HRH2030 Mobilizing Local Leaders to Alleviate Family Planning Challenges in Cameroon
Dr. Marilynn Demdam

Medical officer: Manila, Philippines
"No matter how small, these are my contributions to our struggle for a TB-free country."
Marilynn Demdam, known as Doc Lynn, manages the Multi-Drug-Resistant Tuberculosis (MDR-TB) program at a health center in Manila, which was selected as one of the pilot satellite treatment centers for MDR-TB. HRH2030 is partnering with the Philippines Department of Health to strengthen the deployment, training, and management of the health workforce to improve access to and quality of TB, family planning, and maternal and child health services.
>> Read more on how HRH2030 will "Expand Access to Quality Health Services in the Philippines"
Maria Ivonne Escobar Bernal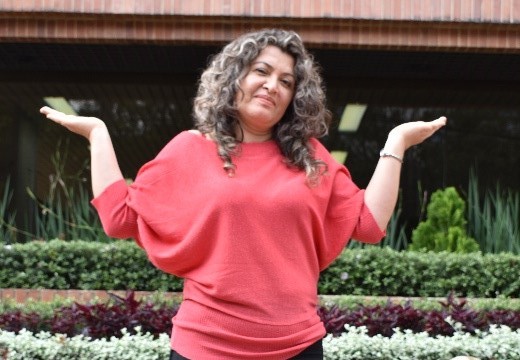 Social worker: Bogota, Colombia 
"[I] contribute to the transformation of methodologies for [violence] prevention, and support children and adolescents that were affected by violence."
Maria Ivonne Escobar Bernal is involved in technical strengthening work for the Instituto Colombiano de Bienestar Familiar (ICBF or Colombian Institute for Family Welfare), the largest entity in Colombia working for the well-being of the country's children and families. HRH2030  strives to enhance ICBF's social service workforce at both the national and local level with the aim of guaranteeing better protection and welfare for children, adolescents, and families in Colombia.
>> Read more about HRH2030's work to Strengthen the Social Service Workforce in Colombia