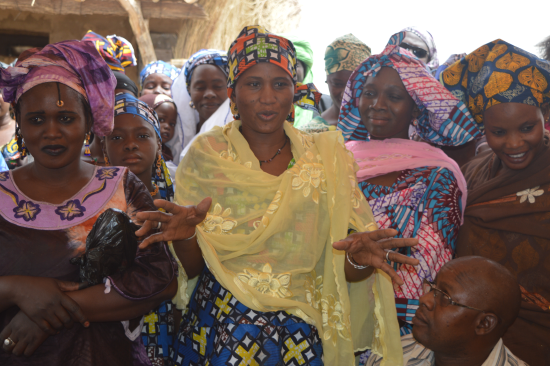 02 Mar

Advancing Gender Equality to Accelerate Rural Development in Mali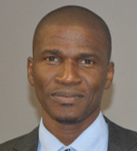 Dr. Lazare Coulibaly, MD, MPH has 14 years of experience working closely with the Ministry of Health in Mali through the management of public health projects. As the deputy project director on the USAID-funded HRH2030 program's Mali activity, he oversees knowledge management and communications, and studies and synthesizes best practices to improve the quality of health services.
This year's theme for International Women's Day, "I am Generation Equality: Realizing Women's Rights" resonates with me as I look at the work of HRH2030 in Mali. Here, the majority of the population lives in rural areas and most of the work we do is done here, at the community health level, working specifically with women's groups to help them to realize their right to health—and their responsibilities to exercise these rights.
We work in collaboration with the ministry in charge of health, the ministry responsible for the promotion of women, children and the family, and the ministry for social development, to help improve women's health and community health in five rural regions. Through this experience of working in a community environment, I am convinced that when we realize equality between men and women—moving from discussion to action—the quality of health care services, and health and development indicators, will be greatly improved. On this occasion of International Women's Day, I would like to share with you the enormous potential shown by the women with whom we work in rural areas.
For more than two decades, several approaches to improve the quality of health care and the use of health services had been tested in Mali. However, these approaches did not necessarily integrate women and the expected results were not there. HRH2030 devised a strategy that empowers women to take responsibility for managing their own health. This strategy has resulted in an increase in the use of health services in all intervention regions. From 2018 to 2019, the number of women who have completed the World Health Organization's recommended four visits for antenatal care grew from 549 to 8,720; the number of women aware of family planning services grew from 3,472 to 89,006; and the number of children between six months and 5 years who have been diagnosed with anemia and referred to treatment grew from 164 to 2,169.  And what is especially interesting is the reduction in the time it takes to seek health care in the event of illness. Previously, women waited several days (three to four) before taking a sick child to the health center; now they bring the child in at the first signs of illness.
In this rural context, where women do all the same types of work as men – farming, raising livestock, running small businesses, gardening – reconsidering certain social norms in order to empower women is necessary more than ever and must not wait any longer. There are some signs of progress. In the communities we serve, we see, for example, a diminishing resistance against women's decisions to go to health centers for care. However, as we say in Mali, l'arbre ne doit pas cacher la forêt – the tree must not hide the forest. The acceptance of women's health-seeking behavior is one small step, but Mali's rural communities must further narrow the gaps between men and women to achieve equality and realize women's rights.
Photo: Members of a local women's group discuss important health matters in Seguè Peuhl, Mali. HRH2030.