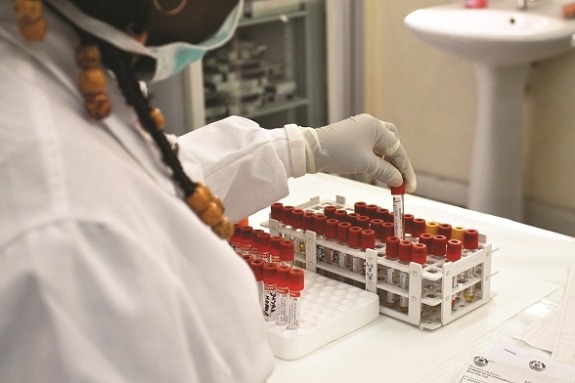 25 Jul

Differentiated Service Delivery: A Key Approach for Key Populations

This post originally appeared on the Chemonics blog.

How can the global health community better reach marginalized HIV-positive populations? A different approach to service delivery and care could help achieve epidemic control around the world. Erin Owens explains.

Although the global health community is making great strides towards controlling the HIV/AIDS epidemic, marginalized populations are often left behind. Regions such as Eastern Europe, Central Asia, and North Africa and the Middle East, are less commonly discussed in the HIV/AIDS context, yet face growing epidemics. Members of key populations within those regions, including gay men and other men who have sex with men, intravenous drug users, people in prisons, sex workers, and transgender people receive even less attention. The global health community must take the successes and lessons learned from applying new models of HIV care and treatment in sub-Saharan Africa and Southeast Asia and apply them to hard-to-reach, stigmatized, and disproportionally-affected key populations in other regions of the world.

Delivering Differently: The Case for Differentiated HIV Service Delivery

HIV/AIDS care and treatment has made huge strides over the last three decades. Most recently, the international community has declared that a 'one-size-fits-all' approach to treating HIV/AIDS patients is no longer enough, and that we must adapt HIV/AIDS treatment to the needs of individual patients and "meet people where they are." This patient-centered, rights-based approach has become known in the global health community as "differentiated service delivery." Models of differentiated service delivery include the creation of adherence groups, where stable HIV-positive patients join together to manage their treatment, receive bundled antiretroviral medications to distribute within their group, and advocate for resources. Other models include allowing a stable patient to pick-up multiple months' worth of medications during one clinic visit or receive medications at community centers instead of traveling to the clinic.

"…a 'one-size-fits-all' approach to treating HIV/AIDS patients is no longer enough."

To reach ambitious targets for the general population, as well as targeted care for members of key populations, we need differentiated service delivery. It supports life-long adherence and helps to decongest crowded health clinics. These models are commonly used in regions where gaps to achieve epidemic control are substantial (including sub-Saharan Africa and Southeast Asia) and are considered global best practice for HIV care. Studies have shown that communities that implement differentiated models see higher retention on life-saving medications, cost and time savings for clients, and improved quality of care. International donors, including through HRH2030 (Human Resources for Health in 2030), are in communities around the world adapting models of care to better fit the needs of today's HIV/AIDS community.

Applying Differentiated Service Delivery Models to Achieve Impact

HIV-positive members of key populations in areas such as Eastern Europe, Central Asia, and North Africa and the Middle East often face stigma from their family, friends, and communities, as well as structural discrimination in the form of criminalization and legalized discrimination. Differentiated service delivery models can have unique impacts on individuals with higher risk factors in these regions, who already face discrimination and access challenges by reducing barriers to treatment and improving the quality and experience of HIV prevention and care. These models can also:
Reduce the impact of stigma. When receiving treatment at a health facility, individuals from key populations often face an extension of the discrimination felt in their day-to-day lives, including being refused service or being unable to access confidential counseling. Evidence supports differentiated service delivery models that allow members of key populations to access treatment outside of a facility setting, such as providing multiple months' worth of medication to reduce the number of times a client needs to come to the facility. These models improve health outcomes by making it more likely that HIV/AIDS clients will continue their treatment.
Empower communities. Shifting the responsibility of basic HIV treatment for stable patients to members of key populations allows these often stigmatized communities to become more involved in their treatment and the treatment of their peers. This includes allowing antiretroviral medicine refills within the community by trained members of that community. It can also allow facilities to reallocate health worker resources from stable patients and focus more attention on less stable clients who need intensive clinical support, ultimately improving health outcomes.
Strengthen advocacy and support. Bringing members of a key population together into treatment adherence groups can provide a supportive setting, where members can seek guidance from other HIV-positive patients with similar backgrounds. These groups can also join together to enhance their ability to advocate or receive needed resources to improve treatment outcomes. These groups can, in turn, become a powerful tool for outreach into key population communities with prevention messages.

Achieving a vision where every member of a key population has access to high-quality, judgment-free HIV treatment requires international donors and host governments in these regions to tailor their HIV planning and resources to differentiated service delivery models. As we look to achieve epidemic control around the world, we must use the cumulative energy and power of the HIV community to achieve this vision.

Blog posts from the Chemonics blog represent the views of the authors and do not necessarily represent the views of Chemonics or HRH2030.