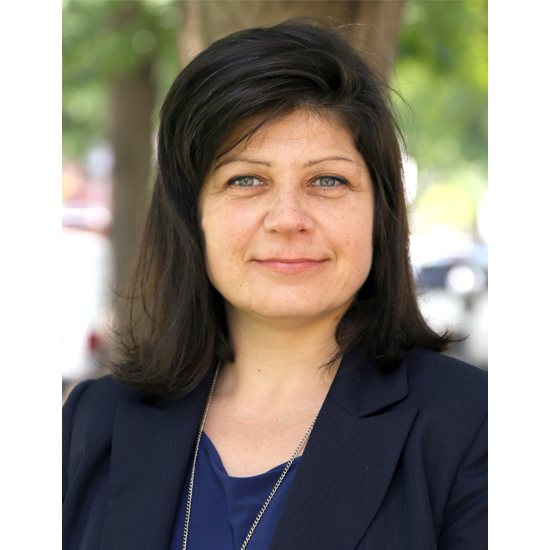 02 Mar

HRH2030 Director's Digest: March 2020
---
March 2020: Advancing the Role of Women in Health
Dear Colleagues,
This year marks the 25th anniversary of the Beijing Declaration, the commitment that emerged from the Fourth World Conference for Women in 1995, which still serves today as a milestone in the quest to advance women's rights. And as we gear up for International Women's Day later this week – and continue celebrating the Year of the Nurse and the Midwife throughout 2020 – it's only right that we dedicate this issue of HRH2030 Highlights to women and gender.
Women deliver global health – why are men still leading it? asked the authors of a Devex op-ed last month, who then listed several of the many obstacles that women must overcome to gain leadership positions in our community. One of the interesting things we have found, through our "Women in Leadership" activity, is that men don't have the same perspective as women do on what those actual barriers are. Understanding these differences will allow us to take necessary steps to enable women to overcome barriers. HRH2030's gender lead, Samantha Law, tells us more about this in Lifting Up Women in the Name of Health, citing a specific example from our research in Jordan.
There are very different challenges in Mali, not only for health workers but for the people they serve. Women have long been denied agency in their own health care decisions in Mali's rural areas. But that is finally starting to shift, writes my colleague Dr. Lazare Coulibaly, who explains how the women's community groups we are working with are a catalyst for change in this blog.
In honor of International Women's Day 2020, we're delighted to share a collection of our resources – research, tools, and reports – from our gender and women in health activities over the last five years. And, on a lighter note, we're also elevating the voices of our staff all over the world, women and men, who tell us why the participation of women in health and social sector leadership positions is important to them.
Finally, don't forget about our very exciting and recently launched Health Workforce Resilience Prize! The application period is now open and runs through April 3. We're awarding a total of $50,000 in prize money to up to three winners from low- or middle-income countries who have designed a tool, method, or approach to improve or enhance health worker resilience. Send us your best and brightest ideas. Don't wait! Apply today.
Best,
Wanda Jaskiewicz
Project Director, HRH2030
---