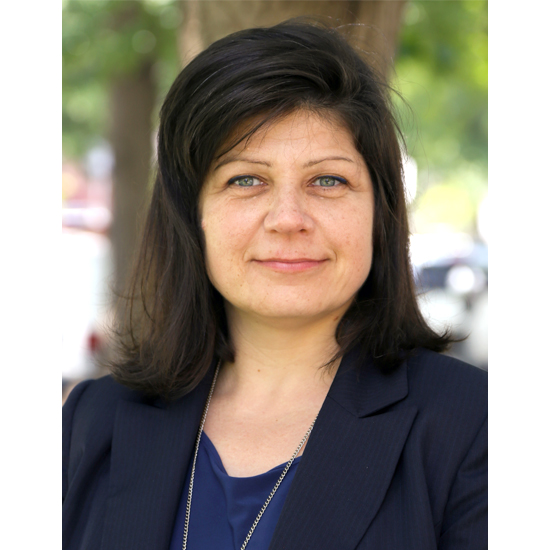 12 Nov

HRH2030 Director's Digest: November 2019
---
November 2019: Improving Health Workforce Competencies
Dear Colleagues,
In the global health community, and as advocates for investing in the health workforce, we are often reminded of the shortfall of 18 million health workers awaiting us by 2030—just 10 years away. It's a scary thought. What can we do and what are we doing right now, today, to offset this staggering number? One action is prioritizing health workforce education and development. We need education to funnel individuals into the health workforce, and we need continued training and professional development to provide health workers with the skills and capabilities needed to address the ever-evolving health situations in their own countries.
In the Philippines, health workforce education is at the forefront. The country produces tens of thousands of health care professionals every year, spread across an archipelago of 7,000+ islands. Many of these workers are faced with logistical barriers of time and travel when trying to keep their competencies current. Fortunately, we're enabling positive change with the launch of the DOH Academy, a new e-Learning platform that makes training courses accessible anytime and anywhere—no travel needed. Just think about how this will transform the way health professionals keep current on the latest treatment regimens – for example, new treatments for tuberculosis (TB), one of the leading causes of death in-country. (Also see my latest blog on e-Learning and an interview piece with our consortium partner on creating the platform.)
Health workers' technical competencies are one piece of the health puzzle—government's leadership competencies are another. The work that HRH2030 is doing through our One Health activity in Côte d'Ivoire, Ethiopia, and Tanzania to advance the Global Health Security Agenda is a good example of creating and improving resilient health systems—systems which rely on a high-performing workforce, as well as effective coordination, multisectoral strategies, and preparedness and response plans. Simulation exercises help government and their partners to recognize the strengths and weaknesses in their competencies and capabilities for dealing with epidemics—before they strike.
The abilities of health workers are critical to meeting the Sustainable Development Goals (SDGs) and to achieving UHC. Senegal understands this and has made progress to increase skills and training of its human resources for health. Earlier this year, Senegal's Ministry of Health and Social Action launched the development of its National Human Resources Development Plan (2019-2028), underscoring its commitment toward supporting its health workforce.
As countries continue their commitment to move toward UHC, they must also think about how they're preparing for the future health workforce. This isn't only a government responsibility, though—the private sector has a role to play here, too. At the recent Global Youth Economic Opportunities Summit, HRH2030 was privileged to collaborate with Johnson & Johnson on a presentation identifying partnerships for youth employment in health. Their "Bridge to Employment" program is targeting youth in secondary school in under-resourced communities, with the ultimate goal of increasing the number of youth intending to pursue careers in health and science. With 71 million unemployed youth, and an estimated 40 million new health jobs to be created over the next decade, positive youth development approaches such as this one are needed to build and support the workforce of the future.
As a global health community, we need to work together to do what we can to ensure the 18 million shortfall never becomes a reality. As countries take action to strengthen their health worker competencies, we will continue to work alongside them. Will you join us?
Warm regards,
Wanda Jaskiewicz
Project Director, HRH2030
---