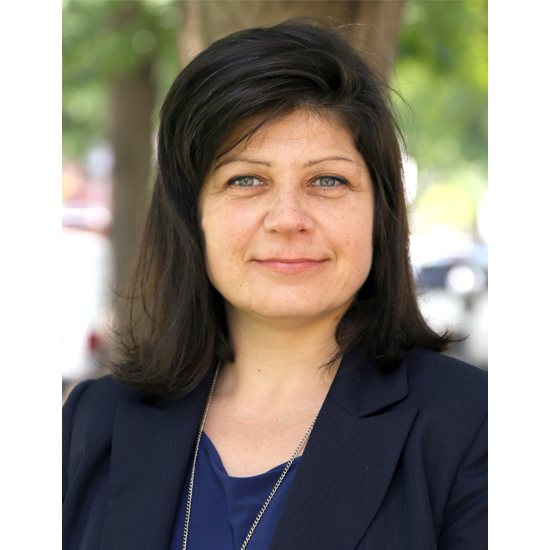 08 Sep

HRH2030 Director's Digest: September 2020
---
September 2020: Marking UNGA during the Pandemic
Dear Colleagues,
Next week begins the 75th session of the United Nations General Assembly. Despite the global COVID-19 pandemic, neither health nor health workers are in the spotlight this year, a disappointment after last year's adoption of the political declaration on Universal Health Coverage. Fortunately, those of us in the global health community are continuing to drive the focus on supporting the health workforce. I'm pleased to be part of a group of organizations—Frontline Health Workers Coalition, Chemonics, IntraHealth, Living Goods, MSH and Pathfinder—hosting a webinar during UNGA on Thursday, September 24 on The Health System after the COVID Pandemic: Policies and Investments Needed to Support Frontline Health Workers. We have a stellar panel coming together, which I'll be moderating, and speakers will be announced over the coming week. Won't you join us?
One confirmed speaker for the UNGA webinar is Michael Kapps of TNH Health, a winner of our HRH2030 Health Workforce Resilience Prize. Michael was just recognized by Fortune Magazine as one of "40 Under 40" influential people in health care; he will be talking about supporting health workers' mental health needs during our UNGA webinar.
Webinars are still en vogue as the main venue for convening during these COVID times, and I was pleased to moderate the first in a series being hosted by the Asia-Pacific Action Alliance on Human Resources for Health, examining how countries in the region are mobilizing health workforce surge capacity in response to the pandemic. Since that first one, two more webinars have been held and three more remain. I highly recommend that you check out the series.
In July, HRH2030 celebrated the transition of more than 300 health workers formerly supported by PEPFAR through our program to the government of Malawi's payroll. This initiative is a good example of how USAID's partnerships help countries meet their own development priorities. HRH2030 also continues to support other countries as they advance their own priorities, such as Mali, looking to improve maternal and child health, and Ethiopia, which is part of the Global Health Security Agenda.
In this month's newsletter, Dr. Elsie Kiguli-Malwadde of the African Center for Global Health and Social Transformation (ACHEST), talks about how ACHEST is supporting newly qualified health professionals. (And congrats to Elsie, who was recently named VP of the African Forum For Research and Education in Health). I've been thinking a lot about the education of the future health workforce these past few weeks, as universities in many parts of the world are now launching their new academic year. Imagine how much passion and commitment these young people must have for the health sector to be starting their professional studies during this time of global crisis. Bravo to all the future health workers, for following their passion as they begin the first step of their careers in 2020!
Best,
Wanda Jaskiewicz
Project Director, HRH2030
---