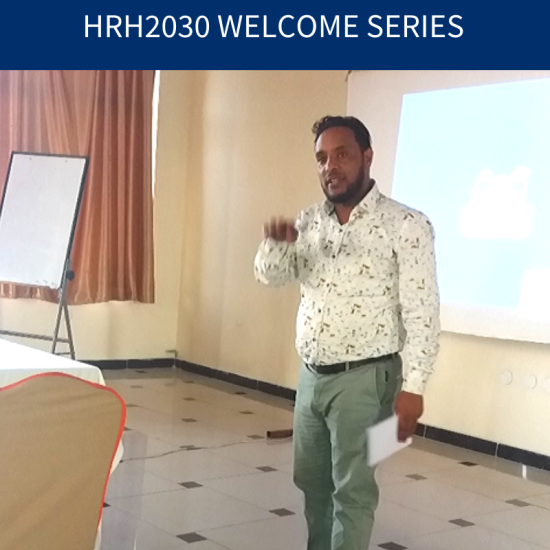 27 Apr

Three Questions with Abraham Ali Mohammed: Strengthening Ethiopia's Health System through Collaboration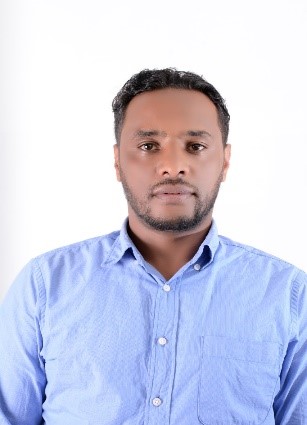 Dr. Abraham Ali Mohammed is HRH2030's multisectoral advisor for health security on the One Health  activity in Ethiopia. Through this activity, HRH2030 seeks to build  in-country capacity to implement the Global Health Security Agenda. Previously, Abraham worked in a public health research institute as a zoonotic disease researcher. He also has 13 years of work experience on the animal-human interface, a defining feature of the One Health concept. Abraham received his undergraduate degree from Addis Ababa University and his MPH in public health from the University of Gondar.


Question 1: Could you please provide us with some context as to the importance of the One Health activity to Ethiopia?
Ethiopia is the second most populous country in Africa and has a high livestock population. Zoonotic diseases are prevalent both in human and animal populations due to regular animal-human interaction and other factors. However, prevention and control efforts are limited and sometimes not successful due to a lack of resources and coordination among key stakeholders. In order to fill these gaps, having a multidisciplinary and multisectoral collaborative platform, One Health, has a paramount importance.
Question 2: What are some examples of how Ethiopia through the One Health activity is engaging in preparedness activities in order to be on-the-ready to quickly and effectively respond to health threats?
In Ethiopia, the National One Health Platform was officially established in 2016. Since then, a lot of preparedness activities have been conducted. Some include prioritization of zoonotic diseases; preparation of disease-specific multisectoral prevention and control strategies; preparedness and response plans; and joint field risk assessments under the One Health approach. In addition, to test the applicability of any preparedness and response plans, simulation exercises and after-action reviews are also conducted.
Question 3: In closing remarks, how do you envision HRH2030 through One Health will support your country's health workers and improve your country's health system?
The Ethiopian health system has weaknesses in areas where activities require a multisectoral collaboration. Organizational and human workforce capacity are the most frequently observed gaps during the implementation of One Health activities in the country. The aim of the HRH2030 One Health activity is to strengthen the capacity of health workers and organizations to improve collaboration and coordination across multiple sectors. Thus, this program will play a pivotal role in improving Ethiopia's health system directly.
Photo: Dr. Abraham Ali Mohammed has joined HRH2030 as a multisectoral health security advisor for the One Health activity.