26 Sep

Health Workforce Skills Mix and Economic, Epidemiological, and Demographic (EED) Transitions in LMICs: Analysis and Econometric Modeling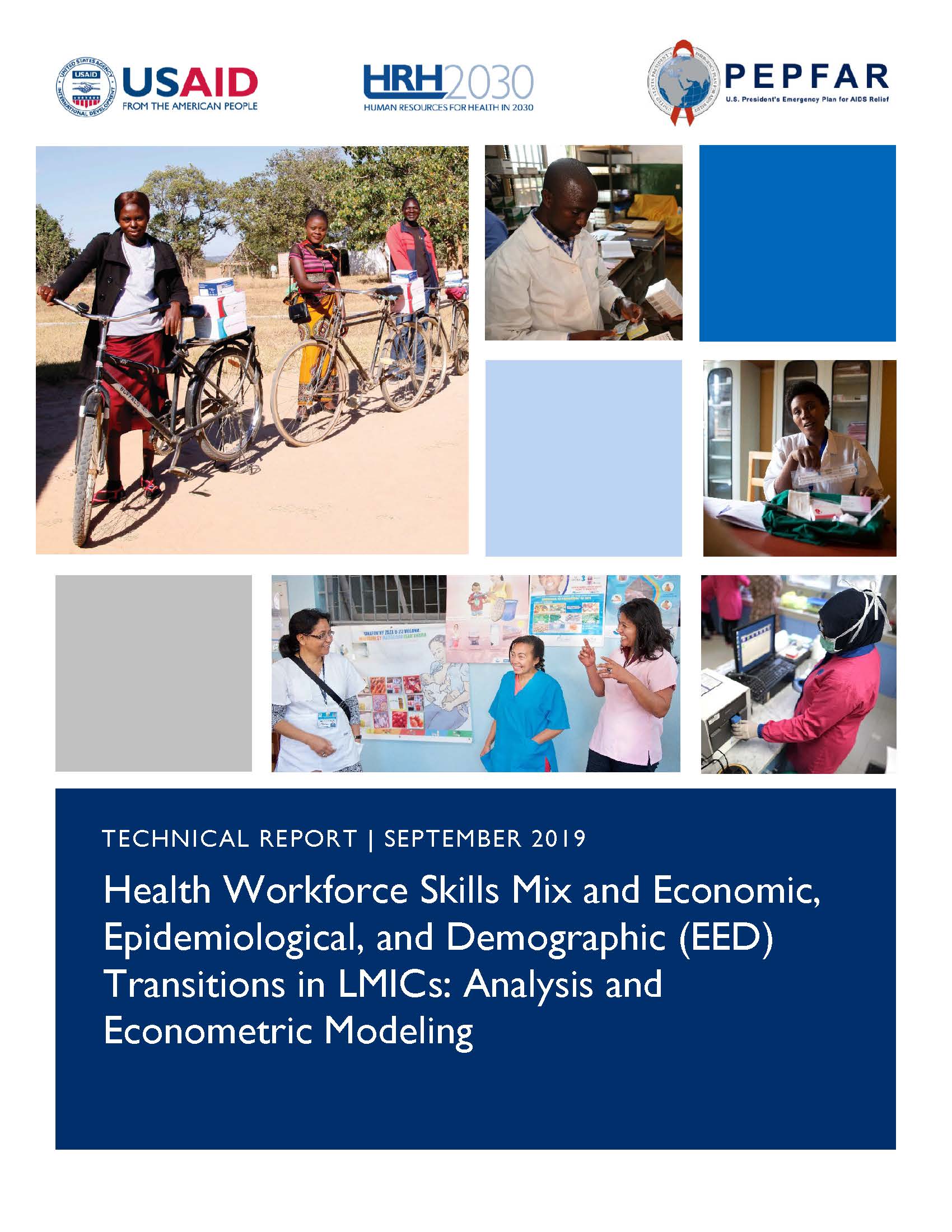 Global estimates reveal a growing disparity between supply and demand of health workers in the coming decade; a disproportion which will be highest in low-and middle-income countries. What can nations do to prepare for or even offset this imbalance? Can a country's health workforce transform to better respond to factors like an ageing population, a mounting burden of chronic diseases, and tight constraints on health budgets?
HRH2030 created a new econometric model – the Comprehensive HRH Assessment, Modeling, and Planning Solution (CHAMPS) – to measure the impact of economic, epidemiological, and demographic transitions on the health labor market, including physicians, nurses/midwives, and community health workers. By exploring the forces influencing health worker supply and demand, this model allows us to provide HRH projections and offer insight to what government decision-makers and planners must do to prepare for health labor market changes that lie ahead.
Associated Content
Technical Brief: Improving Human Resource Forecasting for Healthcare Services: Global Implications of a Next-Generation Planning Solution
Technical Brief: Applying a Next-Generation Approach to Comprehensive Planning for Human Resources for Health in Ghana
Three Questions with Dr. Pierre Nguimkeu: Forecasting the Supply & Demand for HRH
Country: Global
Resource Type: Report
Topic: Skill mix and competency
DOWNLOAD