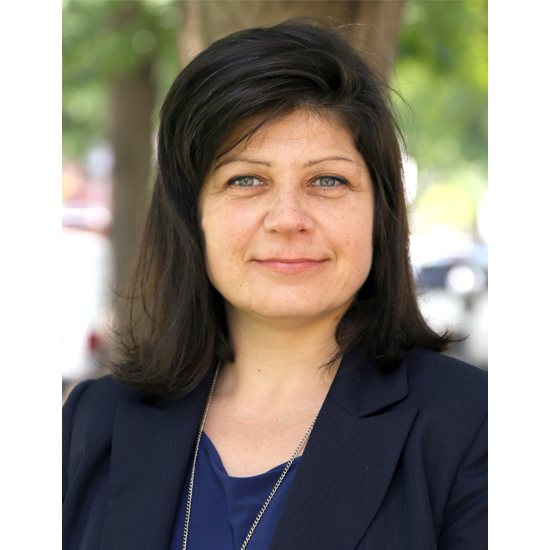 01 Oct

HRH2030 Director's Digest: October 2020
---
October 2020: HRH2030: Starting Year Six
Dear Colleagues,
October begins the new fiscal year for our program, and we are proud to be partnering with USAID as we move into the final year of HRH2030. In the last few weeks, we have published quite a few new resources on our website that represent critical components of our mandate to build an accessible, available, high-quality health workforce to improve health outcomes and advance universal health coverage. I'd like to call your attention to three of these:
Making health workers accessible and available in Malawi, with the goal of improving the quality of HIV/AIDS services, is one contribution of our project in the fight against AIDS. Our team in Malawi marked a major milestone two months ago, when health workers previously supported by PEPFAR were transferred to government funding. Our recently published report on the impact and lessons learned from this intervention highlights how the deployment of this workforce increased the number of health workers providing ART services by 49 percent in its two intervention areas, among other results. This activity also had benefits for the health workers themselves—as they told us in this feature story.
In the Philippines, support for the health workforce and the road to UHC has been backed by government legislation. Our work in the Philippines concluded recently, after nearly three years of teaming with the Department of Health and other key stakeholders to assess and strengthen the workforce to improve services in TB, family planning, and maternal and child health services. Our contributions are captured in this new infographic and resource library, with helpful publications covering health workforce planning and distribution; strengthening HRH performance management and development; and advancing the use of data for health workforce decision-making. You will also find there the Human Resources for Health Philippine Masterplan 2020-2040—an inspiring document for other countries who are planning for UHC.
Throughout our program, we have been studying women in health leadership—our work in Jordan, for example, looked at evidence-based interventions to promote women in health management positions, and supported the establishment of a Women Leaders in Health Forum. Last week, we published a new report from Senegal, looking at the rise of women in the country's health and social action sector to determine which interventions helped contribute to an increase in women in leadership positions. The conclusion: policies and legislation; school support, scholarships, and training; and intentional recruiting of female candidates—plus a few others. In the year ahead, we'll be taking a deep dive in Madagascar, to see how women leaders are faring there.
Of course, as we look to the future, the COVID-19 pandemic causes worry about sustaining the gains we've made in global health over the last five to 10 years. However, as my colleagues advocate in their new blog, the future we want is still the same as it was before the pandemic—a future with a well-trained, well-equipped, well-supported health workforce. They argue that continued support and investment in health workforce information, and contributions to National Health Workforce Accounts, is integral to achieving improved health outcomes and achieving UHC.
Thank you for your continued interest in HRH2030. We look forward sharing more about our work in the months ahead.
Best,
Wanda Jaskiewicz
Project Director, HRH2030
---