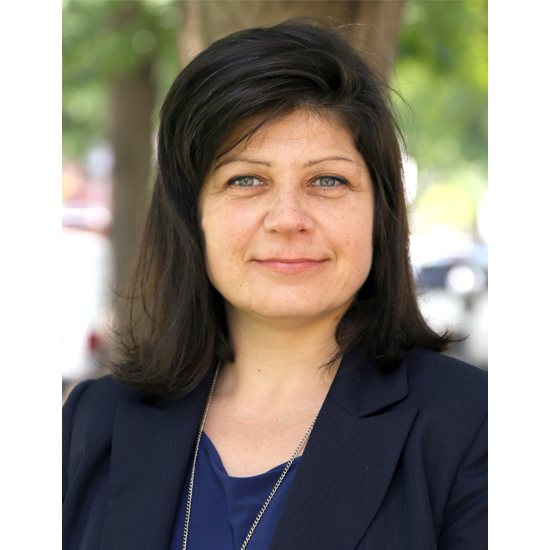 28 Jul

HRH2030 Director's Digest: August 2020
---
August 2020: We're in this Together!
Dear Colleagues,
Eight months ago, I sat down to write the January edition of this monthly Director's Digest in my usual optimistic state of mind, writing that while "it's easy to be a pessimist when one thinks about the scale of problems we're grappling with around the globe," there was still much progress to applaud. Little did I know what was just around the corner! Despite the trauma of the last seven or so months—and the fact that there's still a long road ahead of us—I draw strength from the collective outpouring of knowledge-sharing that continues, including all the convenings brought to us via Zoom, Teams, Google meetings, and the like. Technology is keeping all of us connected.
For HRH2030, we see investments in technology paying off in Indonesia, where our prior work in supporting the Ministry of Health's Board of Human Resources for Health Empowerment and Development to enhance its health workforce information systems, is yielding a targeted COVID-19 response. In Côte d'Ivoire, our team is building on the work of the country's One Health platform, which is continuously evaluating the strengths and weaknesses of the response and adapting as needed.
Adaptation—and sharing what we've learned—is the key to moving ahead these days. Our Colombia team is doing this with the Colombian Family Welfare Institute as they implement Mi Familia, a program to engage families in the fight against child abuse and neglect. On a more global level, essential services in family planning are still needed during this pandemic, and we're pleased to announce the 2nd Edition of our Gender Competency Brief for Family Planning, adapted with new content and lessons learned from the Philippines and Ethiopia. We invite you to hear what we've learned about resilience lately—with two new podcasts from our Health Workforce Resilience Prize Winners: TNH Health and Nyaya Health Nepal.
Before I sign off, I want to point you to additional resources from colleagues in the global community, resources that I think complement some of the work I've highlighted above: Check out Gender & COVID-19, the COVID-19 Digital Classroom, and USAID's COVID-19 Guidance for Implementing Partners. I'm so grateful for the health workers on the frontline—and I'm also appreciative of the rest of us who support their efforts, whether through donor-funded programs like HRH2030 or government-funded initiatives, academia, civil society organizations, research institutes, and more. We're in this together and all of us have something to contribute.
Best,
Wanda Jaskiewicz
Project Director, HRH2030
---