25 Sep

USAID Global Flagship Convenings on CHW-Focused Investments

As USAID's global health workforce flagship program, HRH2030 is providing strategic thought leadership, communication, and implementation support to strengthen community health worker (CHW) programs. Several USAID partners make significant contributions to sustaining and scaling high-quality CHW programs supported by health and community systems at the global level and in focal countries.

In an effort to support USAID's broader efforts to coordinate and align key investments in community health, the HRH2030 program was pleased to host a USAID Global Flagship Convening on CHW-Focused Investments on August 28, 2018.

On August 28, 2018, the inaugural convening provided a collaborative space for USAID, global flagship representatives, and other global actors to share updates on their progress and to discuss emerging plans and opportunities to support global efforts which was especially timely in anticipation of the release of the WHO CHW Guidelines, and the Astana Global Conference on Primary Health Care in October 2018.

The objectives of the USAID Global Flagship Convening on CHW-Focused Investments included:
Share information between flagship projects of USAID's Global Health Bureau on collective best CHW tools, investments, and other global goods and focal countries for technical assistance
Generate recommendations how USG and partners can coordinate and support USAID's collaboration with other institutions for community health, including engagement with WHO on the CHW Hub
Brainstorm what roles USAID global flagship projects can play in operationalizing the forthcoming WHO CHW Guidelines and contribute to potential derivative products or complementary knowledge to advance the guidelines
HRH2030 conducted a second CHW convening in 2019.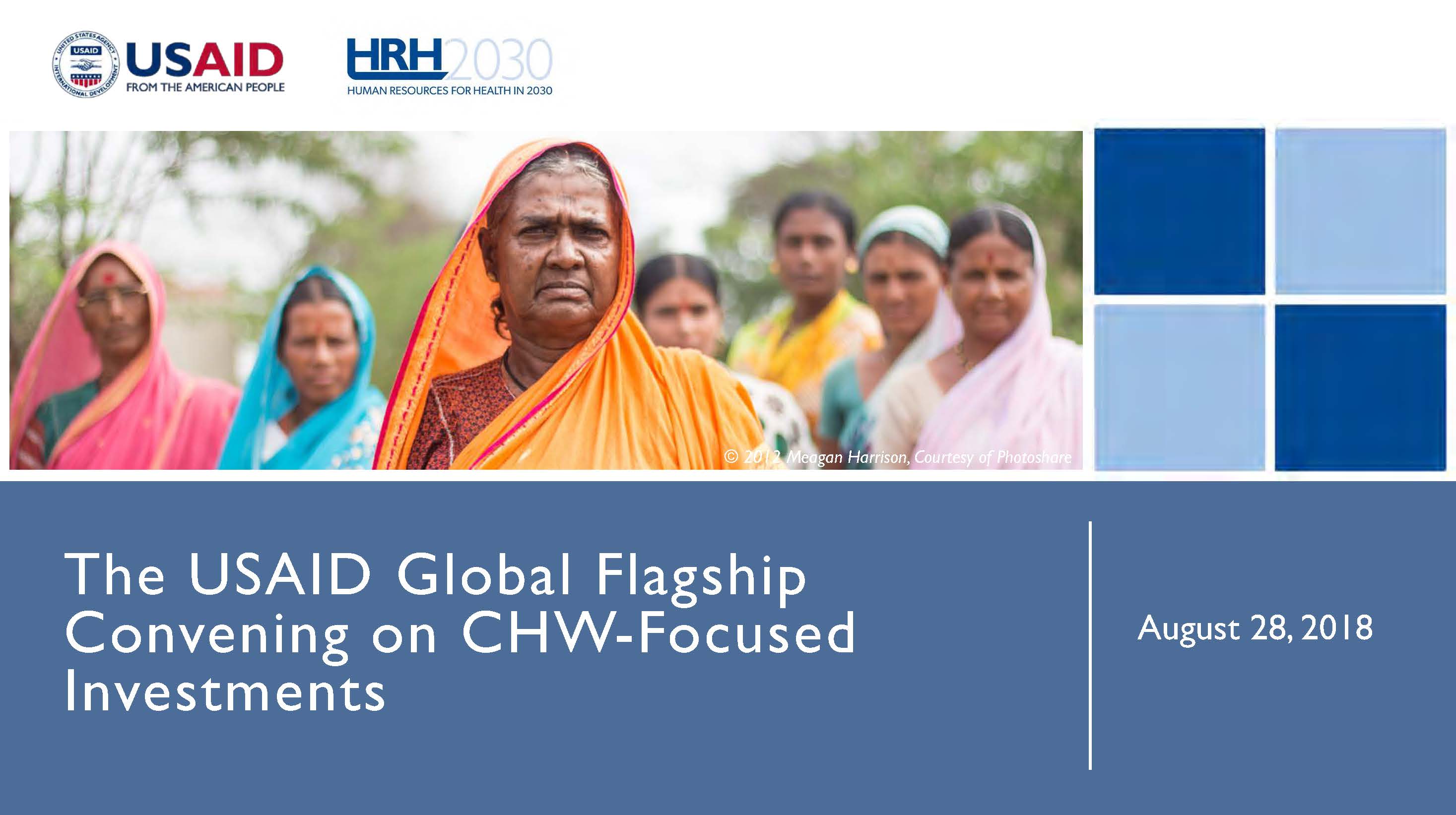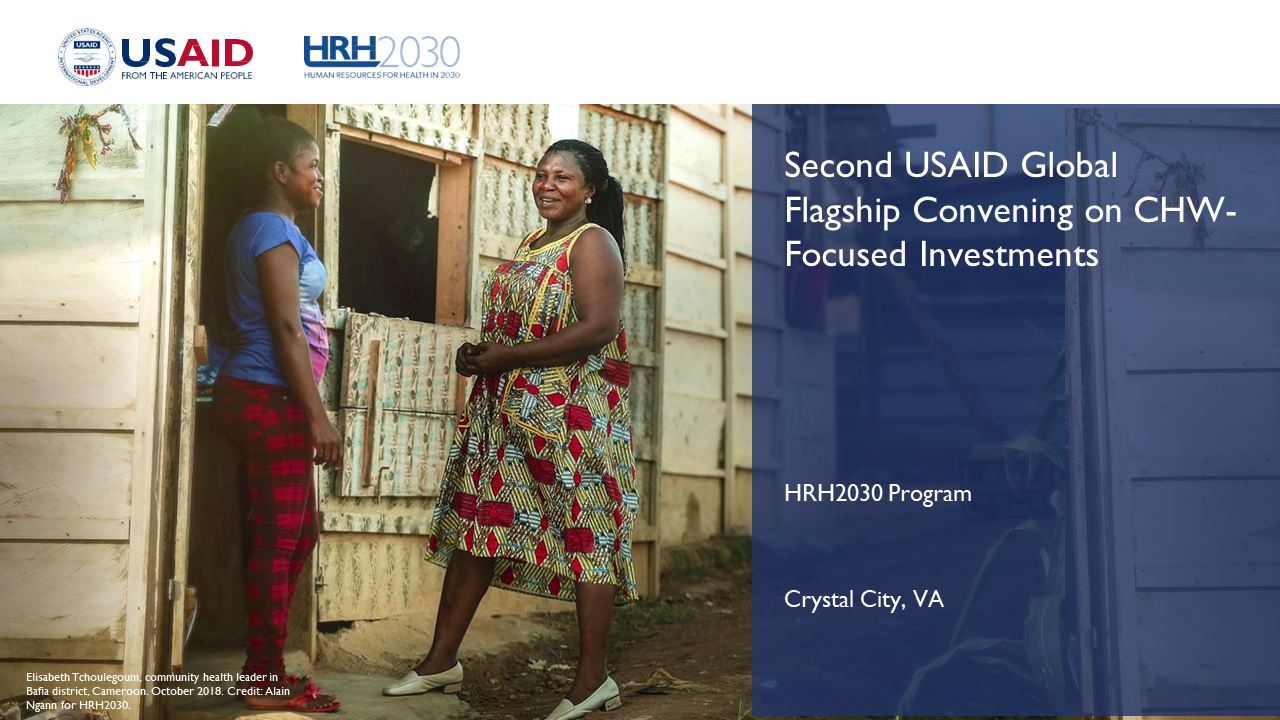 DOWNLOAD AUGUST 2018 SLIDES  DOWNLOAD OCTOBER 2019 SLIDES
Associated Content:
WHO Community Health Worker Guideline Recommendations Using HRH2030's Life Cycle Approach
 A Vision for Professionalizing Community Health Workers to Strengthen Health Systems
Country: Global
Resource Type: Other; Presentation
Topic: Strengthen HRH/HSS Leadership and Governance